General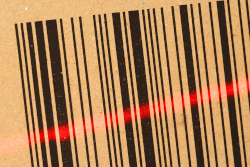 Is that bar code you are trying to produce giving you headaches? Our barcode evaluation service is here to help. Send us your samples and we will provide a complete analysis using our extensive quality inspection equipment. We will tell you the bar code quality and how it can be improved. Our history in the printing business has provided us with years of practical knowledge on improving print quality regardless of the printing method.
Sections of Barcode Evaluation Report:
Customer Information
Instrument Descriptions
Calibration Information
Results of Physical Examination
Results of Operational Examination
Instrument Accuracy
Calibration Standards
Whether your operations staff is having difficulty producing a barcode or your product has been rejected, we are here to help. Our background allows us to evaluate barcode problems and provide you with the best and least expensive options to correct them. Our extensive list of inspection instruments, experience writing ISO/ANSI barcode standards, and ISO17025 laboratory procedures assure that you will get the correct solution.
Has a shipment of product just been rejected by your customer? Don't worry, at some point this happens to all printing companies. Often the best solution is to get an impartial third-party involved. This takes the emotion out of the situation and keeps everyone focused on the best solution. We can help by assessing the situation and putting together a list of options to remedy the mistake. If you have already been levied fines and penalties, let us help by negotiating a fair compromise. If it does end up in court, we can offer expert technical assistance and support.
Standards and Certifications
General Information About the Tools Used:
All instruments calibrated with NIST traceable standards
All instruments certified to ensure ISO15426-1 (Barcode Verifier Conformance Standard)
All instruments follow ISO15416-1/-2 and ANSI X3.182 bar code inspection methodologies
Temperature and humidity controlled environment with conditions written on report
Learn more about the standards that we test to and conform with (ISO, ANSI, IEC).
Pricing:
1-5 Samples utilizing 3 or more bar code verifiers and detailed report: $100 each
6+ Samples utilizing 3 or more bar code verifiers and detailed report: $75 each
Downloads:

   Sample Bar Code Evaluation SIMPLE Printout